Hide other Mixed In Key products

Odesi Music Composition
This software helps you write melodies, basslines and chord progressions. Accelerate your music production!

Mixed In Key 7.0
Use the world's favorite harmonic mixing software.

Platinum Notes 4.0
Improve your whole music collection. Designed to make Beatport and iTunes tracks sound even better.

Beyond Beatmatching Book
We wrote a book about how to get club residences and play amazing gigs. Read our interviews with Sasha, Marku Schultz and many more.

Mashup 2.5
Create your own mashups and remixes. This is our ultra-fast audio editor.

MetaBliss 1.0
Create perfect ID3 tags. Clean up and improve your Serato, Traktor and iTunes playlists.
View all Mixed In Key products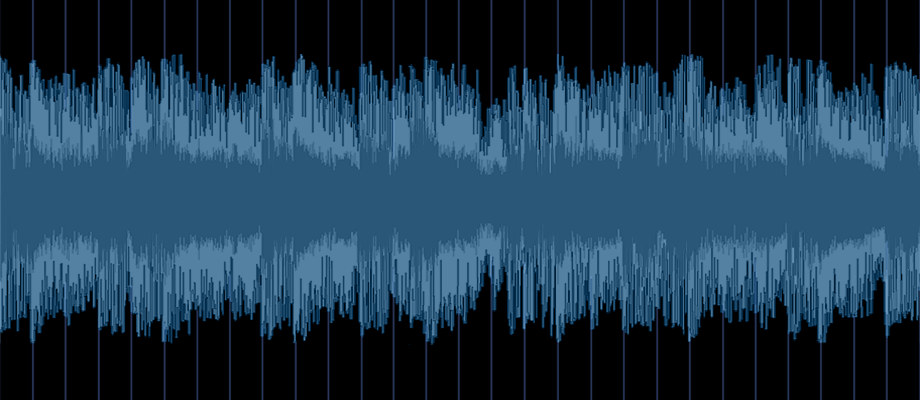 See lots of detail in your audio waves
The audio waves in Flow 8 Deck are highly-detailed. The melody layer is GREEN, and each beat has its own BLUE spike. When the melody takes up more height, it means it's getting louder.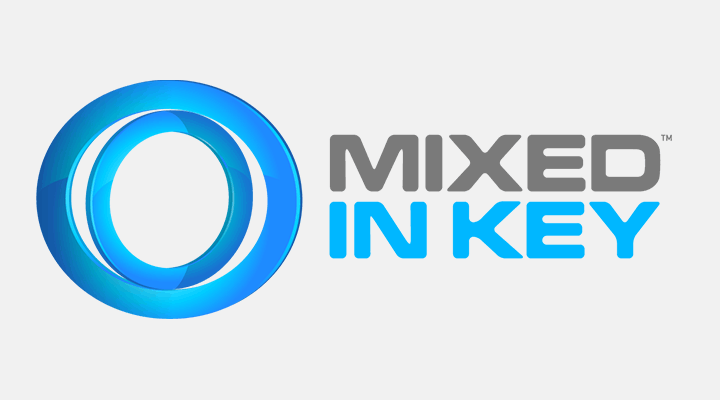 Use the best algorithms from Mixed In Key
Mixed In Key and Flow were built by the same team. All our award-winning Mixed In Key algorithms are also part of Flow. You will get the best KEY, ENERGY LEVEL and CUE POINT analysis in the world.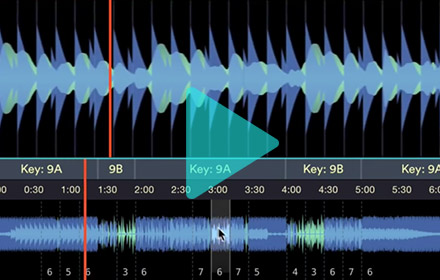 Cross-fade inside the same track
In other DJ software, you can only mix between different songs. In "Flow 8 Deck", you can also mix inside the same song. When you jog wheel into a new segment, Flow will gently cross-fade into it. We call this "Dimensional Mixing" because you can re-arrange the entire structure of the tracks that you play.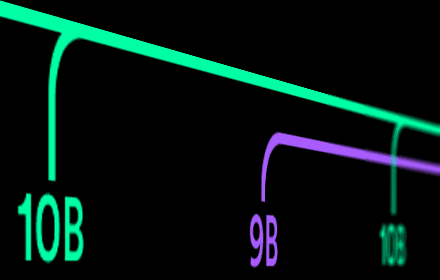 See which decks can be mashed up perfectly with "Flow Lines"
Flow Lines connect decks that share the same key. You'll be able to play a perfect mashup between those songs.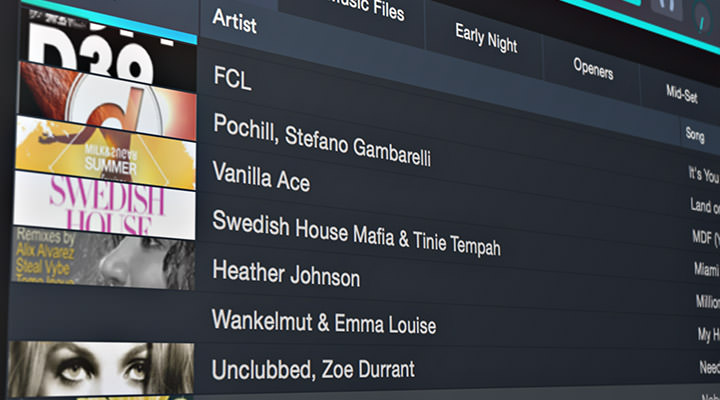 Sort through your collection with a Dynamic Playlist
Every time you load a track, Flow will show you other tracks that are compatible with both Key and Energy of your DJ set. It helps you see which songs are mellow, which are good for the middle of your set, and which are huge festival anthems.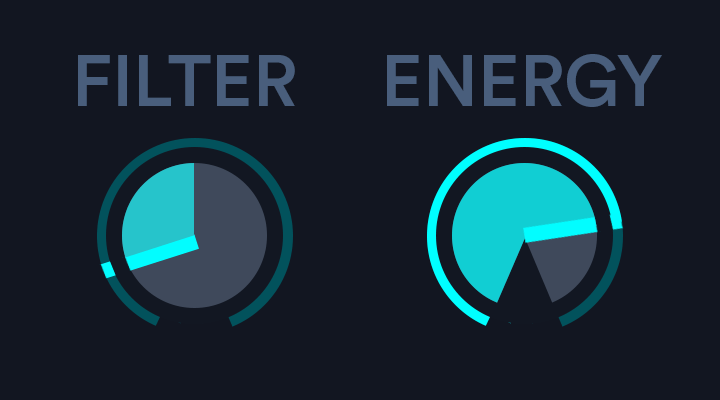 Control the energy of your DJ set
Make your audience dance harder when you twist the Energy knob, which adds intensity to your music. Filter out frequencies you don't want, for smoother mixing.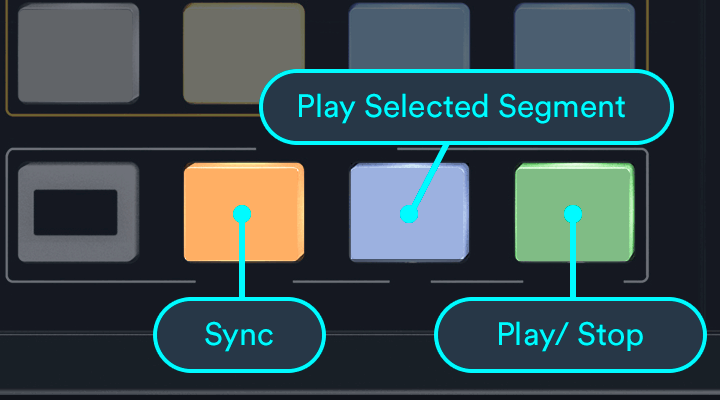 Customize and use any DJ controller in the world
Flow is plug-and-play compatible with 30 different controllers. If you want to change something or start from scratch, there's a easy-to-use wizard that walks you through the mapping step-by-step. In 5 minutes, you can map any controller yourself.